Environment´s information
Seven beautiful villages keep very curious traditions in the Valley Roncal that in part can be known visiting the Museums of la Almadia (Burgui), from the tenor Julián Gayarre (Roncal), from the Cheese and the Trashumnce (Uztárroz) and the Interpretation Center of the Nature (Roncal). Traditional festivities to highlight: Day of Almadia at the end of April or at the beginning of May (Burgui) with a descent of 5 km, and the tribute Tres Vacas (13th of July) with the participation of mayors of the French valleys of Baretous. The Valley of Roncal is closed in the North the Valley of Belagua and the Reserve of Larra, environments where you go up to tops such as la Mesa de los Tres Reyes, Annie or Urkedi that are more than 2000 m high. The Valley of Belagua is the only we can find in Navarre of glacial characteristics, it is said, we can walk and enjoy contemplating a big variety of trees: pine, fir, beech, hazelnut, gall-oak, lime and bog. Winter is the ideal to ski or to walk with racquets in this environment of the Western Navarre Pyrenean.
 
Isaba
It is the biggest municipality of the Valley of Roncal, watered by the river Esca and with a border step to France. Pine, oak and beach forest. Four dolmens. Gothic parish from XVI century with good altarpiece and Baroque organ. Typical dance of "Thun thun". Narrow and paving streets. Have a look the fountain Uturrotx and the House of the Memory of Isaba. Access to ski tracks and hiking.
Tours
* El pueblo de Burgui, con su festividad anual en el mes de mayo de la bajada de la Almadía
* Roncal Valley.
* Mausoleum Julian Gayarre
* Belagua Valley.
* Ori peak .
* Our Lady of Muskilda.
* The Foz Arbaiun
* Gorges Kakuetta (France).
* Echo Valley.
* Anso Valley, Forest Zuriza (Huesca)
* Valley of Salazar and Irati.
* Valley Belagoa and Larra port, where the Sima de San Martin is.
* Roncal, with Gayarre Mausoleum and the Center for the Interpretation of Nature.
* Larrau Valley with Cacuhette Grottoes and the Hanging Bridge 50 m. high in the French Pyrenees
* The village of Burgui, with its annual festival in May of lower Rafters
Activities
Skiing in winter and mountaineering all year long, apart from a wide variety of places to other sports such as fishing, horseback riding, bicycles, hiking etc ...

For more information, please visit the following page: www.vallederoncal.es
WHERE TO GO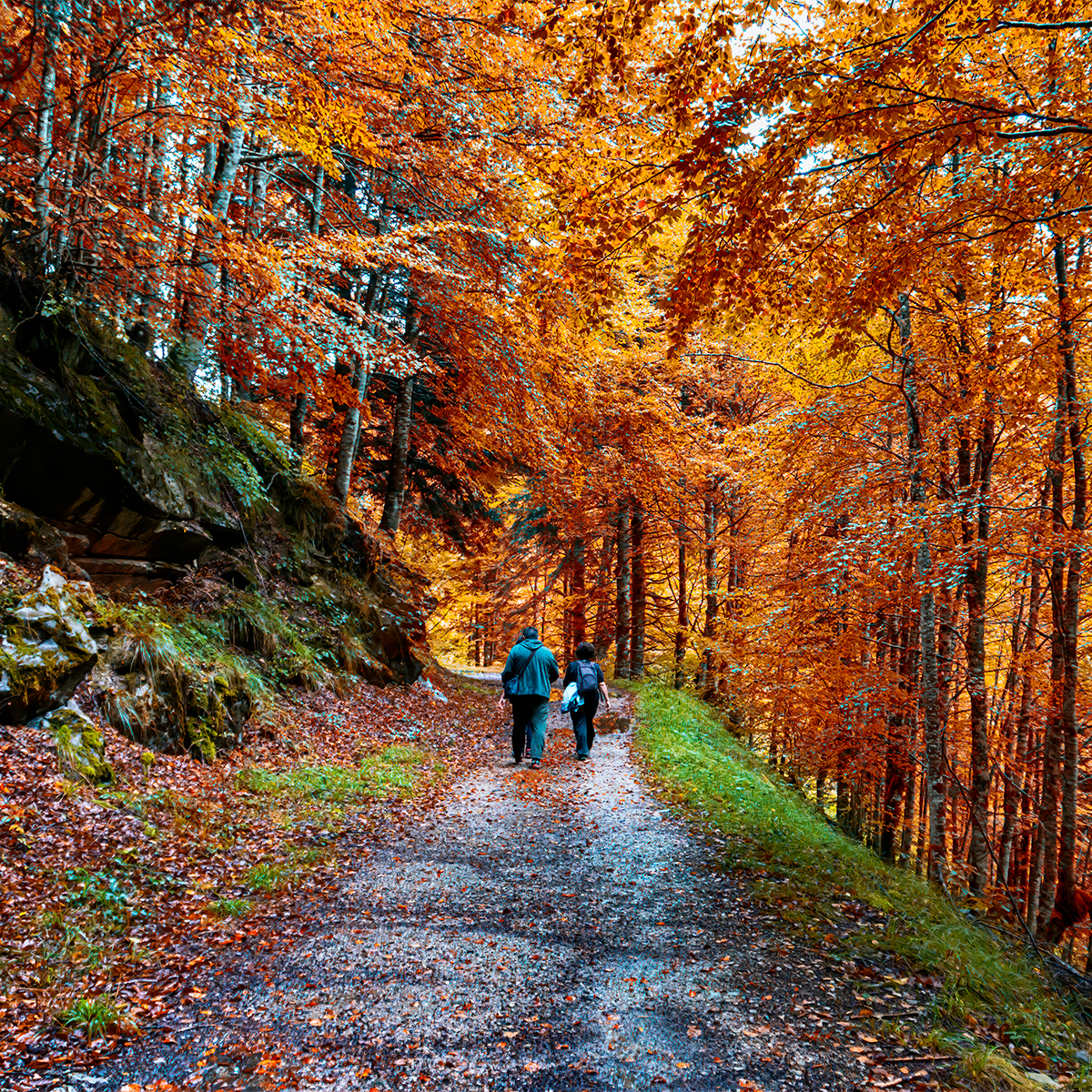 Selva del Irati
Este bosque es el segundo hayedo-abetal más extenso y mejor conservado de Europa, tras la Selva Negra de Alemania. Son 17.000 Has. casi en estado virgen con gran valor ecológico, en la cabecera de los...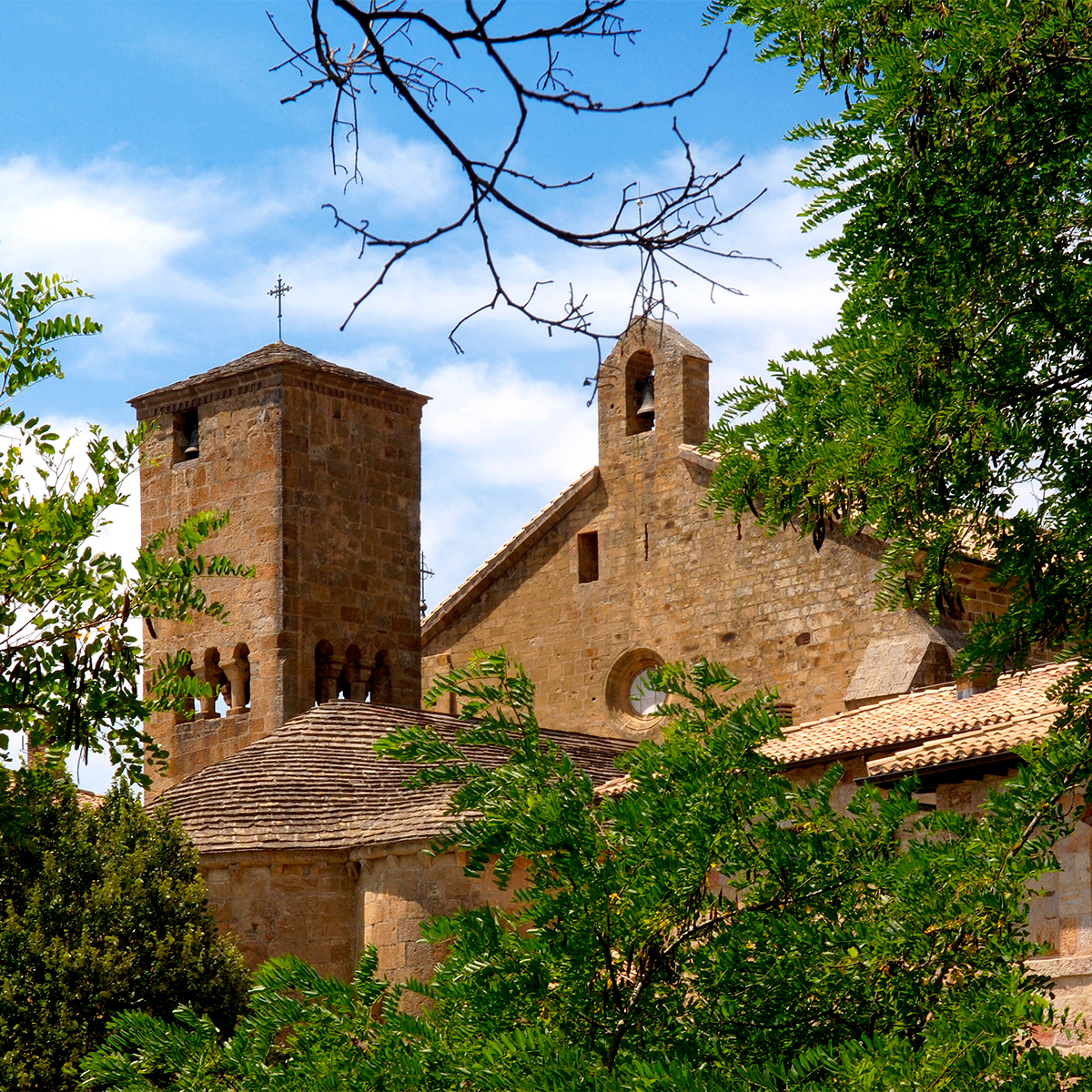 Monasterio de Leyre
Uno de los mejores monasterios de España situado en un bello entorno natural en el que un románico naciente aflora de manera singular de los siglos XII y XII. Y cerca se encuentra el embalse de Yesa c...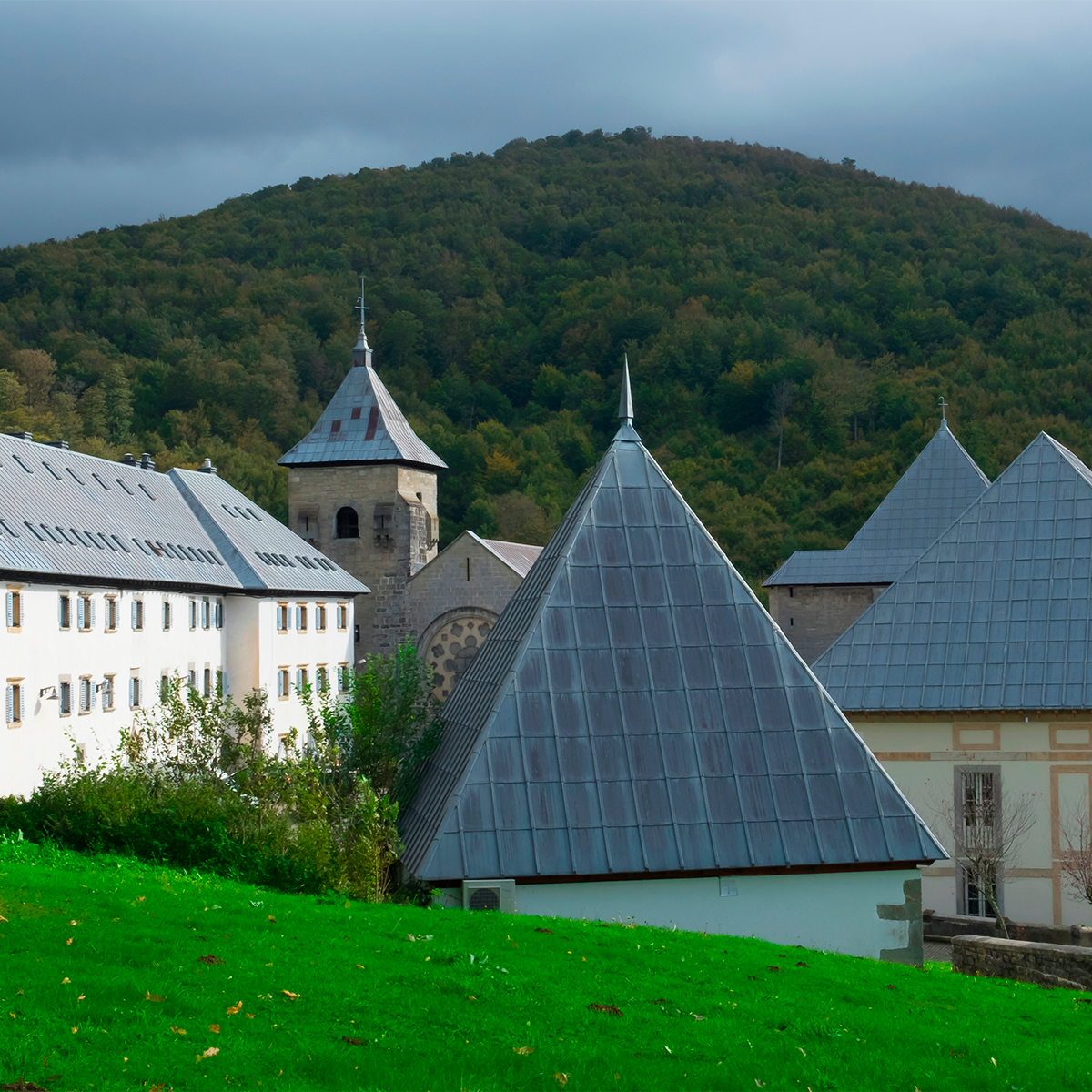 Colegiata de Roncesvalles
Orreaga/Roncesvalles es entrada del Camino de Santiago desde Francia con leyendas de Carlomagno y Roldán. Cobijo de peregrinos durante siglos y hoy, también, enclave turístico jacobeo de primer orden ...